Profile - Who we are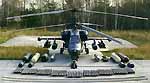 Although the origins of the Lumber Cartel are unclear, many junk eMail (a.k.a. "spam") proponents [more infamously known as "spammers"] have long insisted that such an organization exists. However, involvement in the Lumber Cartel is merely a self-proclamation by certain spam fighters who also advocate "consent" as a basic fundamental natural right of internet eMail users -- a right that spammers routinely ignore.
It is believed by some that the concept of a Lumber Cartel was invented by a spam fighter while conversing with a determined spammer. Either in an attempt to discredit the spam fighter, or more likely due to sheer stupidity, the spammer interpreted this fantasy as reality, and conspiracy theories about "international secret operatives working feverishly to thwart the efforts of spammers" and the likes were born shortly after (and continue to manifest today).
Eventually a rumour that caught our interest circulated that a complaint was filed with the FBI (the Federal Bureau of Investigation in the United States of America) about the Lumber Cartel, but even if this were true we're certain it would be obvious even to an FBI agent on their first day of training that it's just another wild conspiracy theory. If such a complaint was to be filed, our guess is that this would most likely trigger a round of donuts and coffee.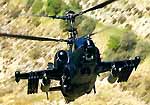 The suspected founder of the Canadian branch of the Lumber Cartel has been working as a computer professional since the mid-1980s (with computer expertise that dates back to early childhood). He began fighting spam privately in the 1990s, and is an accomplished expert in the creation and on-going management of busy eMail systems in production environments, one of which reliably serviced more than 500 internet domains for approximately 10,000 users.
Prior to the year 2000, demand from overwhelmed and frustrated internet users for a spam-free eMail experience has been growing at a steady pace. As more eMail users become better informed about the spam problem and understand what needs to be done to counteract it, spammers will likely experience greater degrees of failure (which will hopefully discourage them) in addition to being reported to the appropriate public authorities (e.g., policing, military, regulatory enforcers, etc.) when laws are violated.
The Canadian branch of the unofficial Lumber Cartel began informally in the province of British Columbia as a grass-roots community-oriented advocacy effort shortly (within approximately 2 years) after the turn of the 20th century, and was aimed at educating and providing helpful information to a select group of eMail users and administrators seeking solutions to the spam problem. These resources and information are currently being made available to the general public through this web site, free of charge.